Il·luminació a l'Arts Santa Mònica, Barcelona

_CAT_

Renders per proposta d'il·luminació arquitectònica en interior i a façana del Centre d'Arts Santa Mònica de la Rambla de Barcelona.
Projecte d'il·luminació desenvolupat per el Taller d'Estudis Lumínics TEL de la ETSAB, UPC, amb el que col·laboro.
Una primera etapa va ser realitzar proposta d'il·luminació de façana que fos flexible en diferents situacions i usos a partir de diferents sistemes combinables per sistema DALI.

Segona etapa es tracta de fer una proposta d'il·luminació menys artística i més tècnica en una futura sala polivalent del mateix edifici, posant en valor el sostre restaurat i mirant de ocultar al màxim la font de llum, oferint alta flexibilitat en combinacions per possibles usos en una sala d'aquestes característiques.
_ESP_

Renders para propuestas de iluminación arquitectónica en interior y fachada del Centre d'Arts Santa Mònica en las Ramblas, Barcelona.
Proyecto de iluminación desarrollado para el Taller de Estudios Lumínicos TEL de la ETSAB, UPC, con el que colaboro.
Una primera etapa fue realizar propuesta de iluminación de fachada que fuera flexible en distintas situaciones y usos a partir de diferentes sistemas combinables por sistema DALI.

Segunda etapa se trata de realizar una propuesta de iluminación menos artística y más técnica en una futura sala polivalente del mismo edificio, poniendo en valor el techo restaurado y mirando de ocultar al máximo la fuente de luz, ofreciendo alta flexibilidad en combinaciones por posibles usos en una sala de estas características.
_ENG_

3D renderings for an architectural lighting proposal on the façade and interior of the Centre d'Arts Santa Monica, in Las Ramblas, Barcelona.
Lighting project developed by the Lighting Research Center TEL from the ETSAB, UPC, with whom I collaborate.
First stage of the project was a lighting proposal for the façade that should be flexible in different situations, able to be combined through a DALI system.

Second stage of the project was about a less artistic and more technical proposal for a future Multi-purpose room of the same building, enhancing the view of the restored roof and trying to hide the most of the light source, then offering high flexibility in combinations for possible uses in a room of this kind.

Façade proposal
Propuesta de fachada
Proposta de façana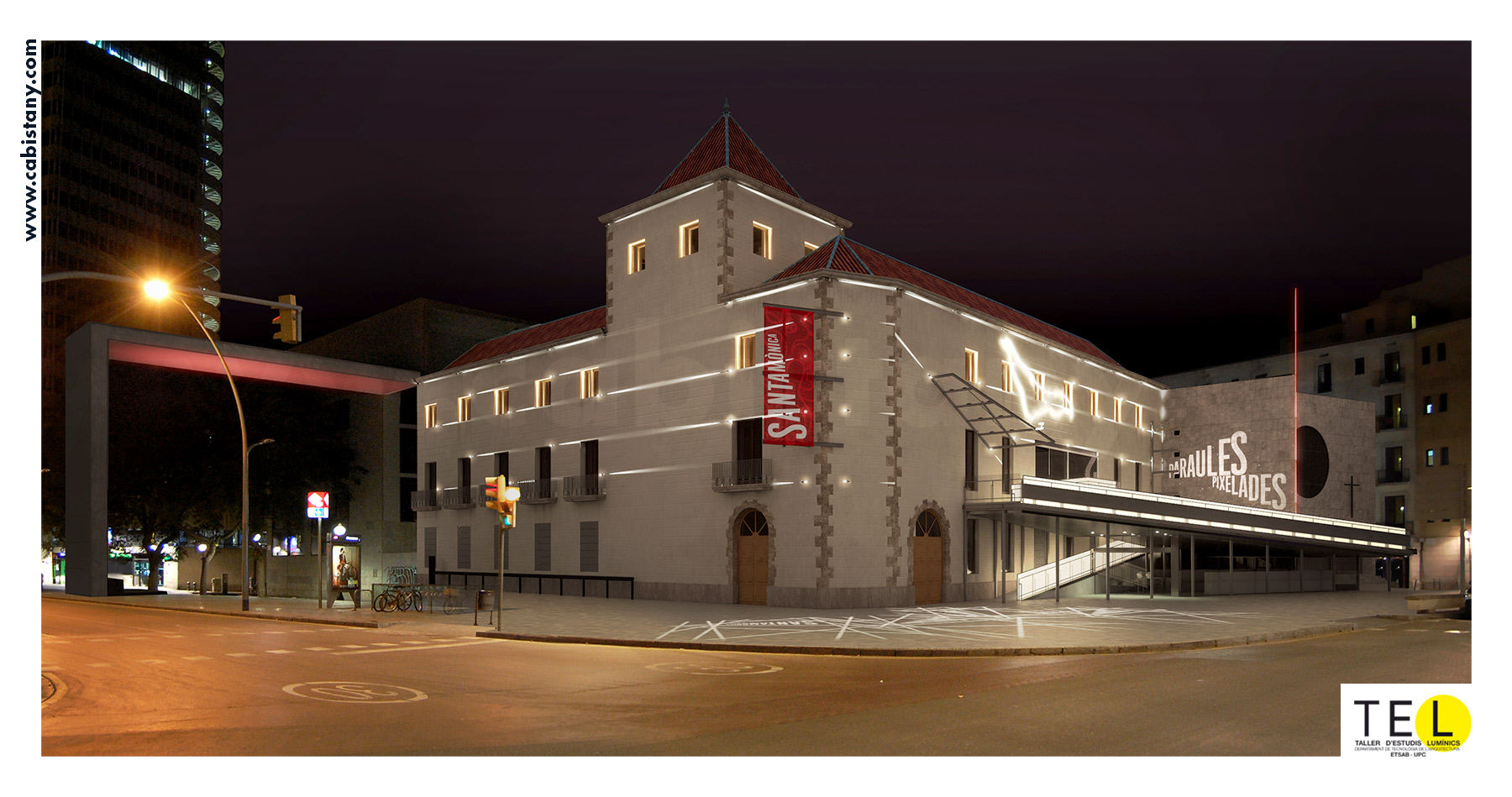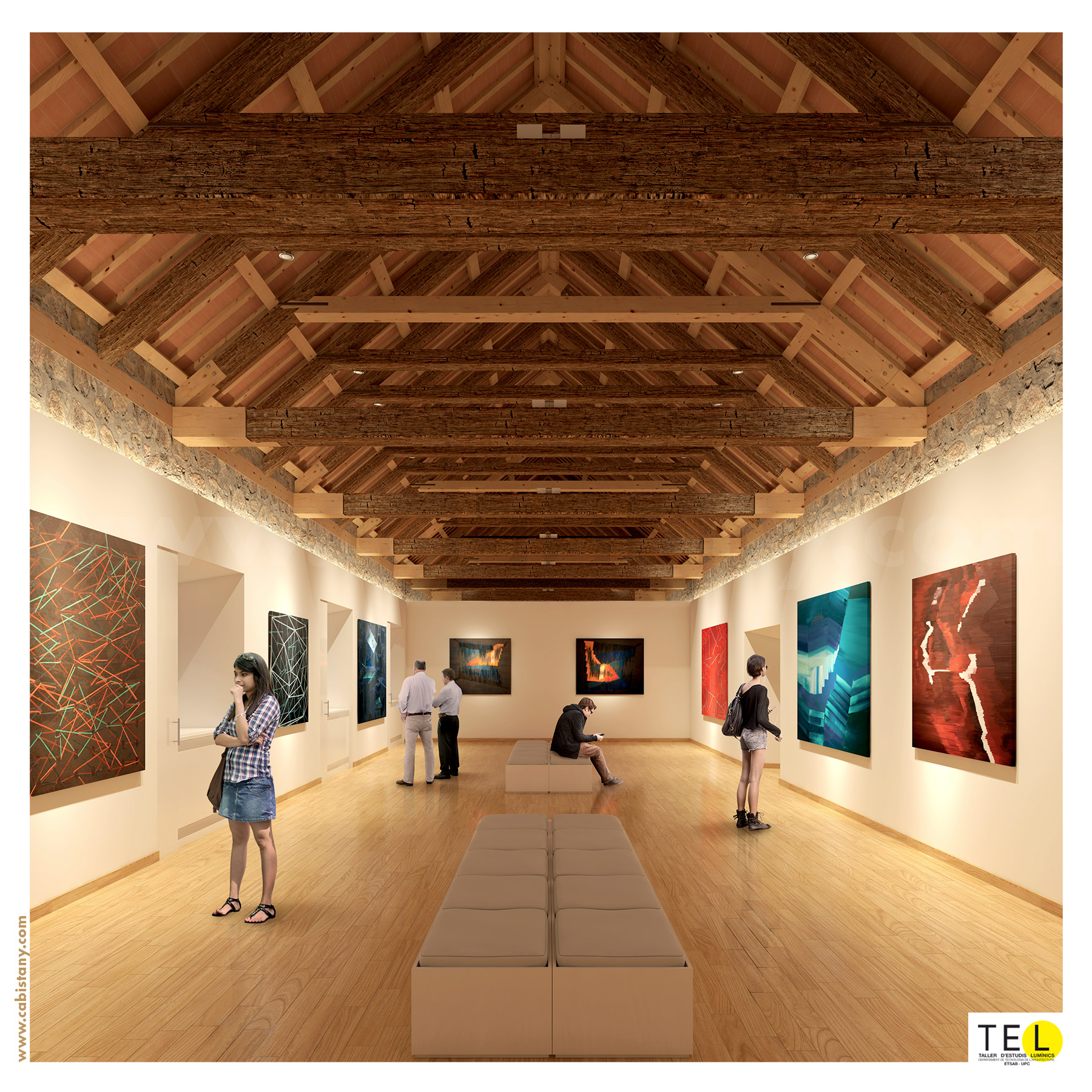 Multi-purpose room with flexible lighting proposal
Sala multiuso, con propuesta de iluminación flexible
Sala multiús, amb proposta de il·luminació flexible